Our Story
REINFORCING THE TRUST OF INDIAN RESEARCH & DEVELOPMENT PREROGATIVE SINCE 1993
Since our inception in 1993, we have emerged as a highly respectable and credible provider of contemporary solutions for a wide gamut of sectors specifically for the high-end R&D community. With the purpose of making the world a more sustainable place, we have been actively identifying the modern trends, customer requirements and world-class solutions that can cater to the progressive and advanced scientific community enabling them in their research needs in the best possible way.
With complete dedication, uncompromised quality, extremely qualified team along with partnerships with the biggest brands in the world, we have been able to earn the trust and reputation of an elite list of clients in the scientific, academia - be it Government or Private institutions, and even the Industry. We feel proud to have been assigned with some major projects pan India and look to achieve more success.
Who We Are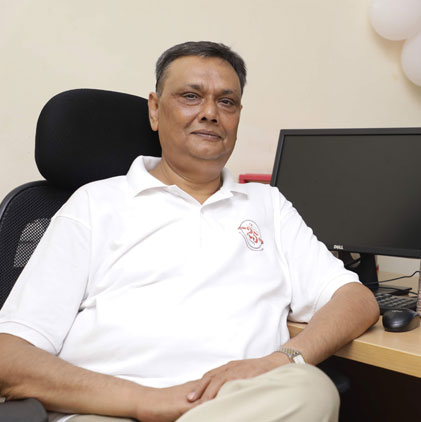 Ashok Kumar Varma (Director)
Mr Varma, known for his passion and zeal to excel in the field of Engineering and Instrumentation, graduated from Motilal Nehru National Institute of Technology in 1979. He had an experience of around 15 years in top instrumentation firms in the country as GM Sales, before he co-founded AlfaTech Services in 1993.
---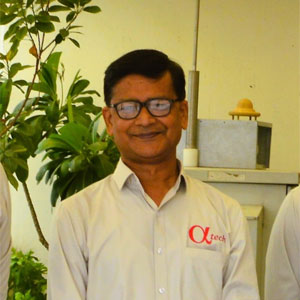 Veer Kumar (President)
Mr Kumar is one of the most respected professionals in the field of Environmental Monitoring and Atmospheric Research Instrumentation systems. After completing his MBA in Marketing Research from MONIRBA, University of Allahabad, he worked in Marketing & Sales in numerous firms before joining AlfaTech Services in 1999. In the past 23 years, he has been instrumental in the growth of AlfaTech Services, making it reach exceptional heights. He has been, and continues to be, invited to multiple prestigious conferences as speaker and delegate, organised by esteemed institutes in the field of Atmospheric Research & Environmental Monitoring like National Environmental Engineering Research Institute (NEERI), National Physical Laboratory (NPL), Central Road Research Institute (CRRI) and many more.
---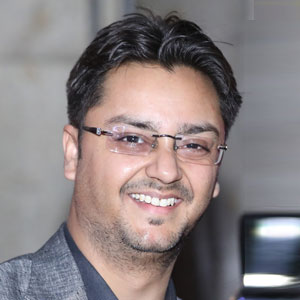 Ankur Verma (Vice President, Sales & Marketing)
Mr Verma joined AlfaTech Services after completing his B.Tech from Guru Gobind Singh Indraprastha University in 2004 and working in various IT firms. His remarkable business acumen and the knack for sciences & technology, fortified the brand name of AlfaTech Service in the Indian research sector. A keen follower of the evolving technological trends which are redefining business, he was cardinal in initiating the new domain of Nanotechnology into AlfaTech Services with introduction of highly complex yet indispensable part of material characterisation research by the Indian scientific community. In the last 15+ years, under his able leadership, AlfaTech Services has established a brand for itself in the government as well private sector in the nanotechnology domain.
---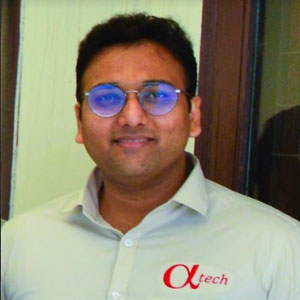 Rohan Prakash (Vice President, Service)
Mr Prakash completed his MS in Electrical & Electronics Engineering from University of Florida in 2014, to work in the field of nanotechnology in the United States, with specific skills in SolidWorks, HTML, Matlab, and Robotics. His dexterity in handling precision instruments and ardent interest in high end technology, led him to join AlfaTech Services in 2016 where he is leading the Service team for all products. With his inclination towards the new age digital solutions, he has been highly essential in improving the operational efficiency of AlfaTech, with cost-effective and smart resources for the organisation.
---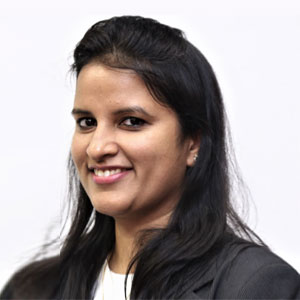 Soumya Saxena (Head, Growth & Strategy)
Ms Saxena completed her B.Tech in Instrumentation & Control followed by Masters in Business Administration from FORE School of Management in 2011, after which she worked in multiple domains in Corporate Strategy, Management Consulting, Marketing and Business Development, in reputed firms like Tata Steel and PricewaterHouseCoopers. She joined AlfaTech in 2022 to strategise and evaluate new business models along with enhancing the existing Business' key Revenue Streams to ensure that operations remain profitable at all times through stringent checks & process controls. With an expertise as well as interest in successfully establishing growth strategies for B2B corporates - in house as well as for clients - utilising existing capabilities of a business, she is expected to reshape AlfaTech, in order to stay ahead of customer needs.
---
Our
Journey
1993
AlfaTech Services was established in the field of Environmental monitoring.
1995
Ties-up with foreign Principals - SERES (France) for real-time gaseous and online water quality monitoring systems.
1996
Ties-up with foreign Principals - GRIMM Aerosol Technik (Germany) for aerosol measurements.
1998
Executes First Major project from World Bank - Setting up 8 Continuous Ambient Air Quality Monitoring Stations (CAAQMS) in Gujarat, Uttar Pradesh (UP), Maharashtra, and Tamil Nadu in partnership with SERES.
Sets up emission monitoring stations in GAIL Gandhar and GAIL Usar in partnership with SERES.
2000
Installs its first Portable Aerosol Spectrometer in India at Sardar Vallabhbhai NIT, Surat from GRIMM (Germany).
2001
Diversifies into Nano-sciences & technology domain after adding Scanning Electron Microscopes (SEM) in its solution offerings.
2004
Installs its first SEM in India at Bhabha Atomic Research Centre (BARC) from CamScan (UK).
Participates in ISRO land campaign, along with research laboratories, in ISRO GBP (Geosphere-Biosphere Program) network covering the coastal cities from Trivandrum to Hyderabad for 15 days for aerosol measurements.
Wins 'World's Best Distributor' award by GRIMM Aerosol Technik (Germany).
2008
Sets up in-house calibration facility for GRIMM (Germany) make Portable Aerosol Spectrometer.
2010
Installs its first Tabletop SEM in India at University of Delhi (DU) from SEC (South Korea).
2011
Again wins 'The Best International Distributor of the year' award from GRIMM Aerosol Technik (Germany).
2012
Opens Regional office in Mumbai.
2013
Reaches 100 installations for GRIMM (Germany) make Aerosol Measurement Systems in India.
2018
Proudly celebrates its silver-jubilee anniversary.
2019
Penetrates into the industrial segment with its first installation of High Resolution Tabletop SEM + LN2 Free EDS at Hindalco Industries Limited, Odisha.
2020
Installs its first Laser Raman Spectrometer in India at Anna University, Chennai from Nanoscope (South Korea).
Reaches 150 installations for GRIMM (Germany) make Aerosol Measurement Systems in India.
2021
Receives award for 'Excellent Agency in Asia' by SEC (South Korea).
2022
Installs GRIMM (Germany) make Portable Aerosol Spectrometer at IIT Guwahati thereby expanding its reach to all the 7 primary IITs in India.
---
Our Purpose
Utilise the Power of Small to Make Big Changes
Developing nanoparticles and nanomaterials.
Monitoring air quality.
Enhancing concrete and chemicals.
Making engines pollute less. Improving material strength.
Cleaning the air we breathe.
All these aspects of our modern world get improvised by understanding its fundamental chemical, physical or structural construct.
Our sophisticated research grade instruments allow the industries and researchers to study the primary characters of this 'small world' with absolute precision, from biomolecular structures to quantum dots.
So, whether it's improving quality, optimising production, or inventing entirely new materials, our customers know that we will help them "Utilise the Power of Small to Make Big Changes". Because we understand that Small is BIG.
Creating a better world
We are proud that our instruments are helping to create a better world. The scientists and engineers we work alongside constantly inspire us to make sure the way we do business is as meaningful as the solutions we provide.
AlfaTech is focused on harnessing the power of precision measurement to equip customers to make the world cleaner, healthier and more productive.
We go beyond just selling our instruments, to actually making a difference to the world we live in, the world where our children will grow... the world where mankind will be happy!
Our
Recognition
For our excellence in offering the most reliable, advanced, trusted and precise solutions to all our clients, we have been able to earn the trust of numerous clients over the past 30 years.